Core member, choreographer, performer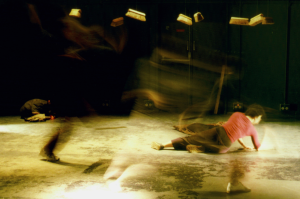 Cleaners Identity Group

 

(CIG) are six women artists from Finland, England and Germany, based in Amsterdam. With a focus on the human body and movement the group creates performance projects, combining their skills in dance, architecture, photography and sound.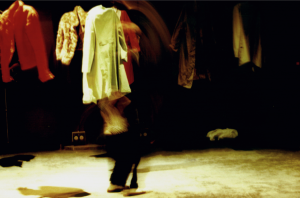 The artists explore and abstract the absurdities of the everyday; breaking and recomposing life strategies into raw choreography. All the members have cleaning jobs to support their art and embrace this as a transparent source of rich inspiration.
Cleaners Identity Group play with familiar movement, stripped back and relayered. The recognisable radiates new meaning, rubbing shoulders with daily tasks that have a twist in a contrasted setting. A dance with coats and brooms is interrupted for a cigarette break, a perfect moment to swop cleaning tips and all to a soundscore of electrical home devices. In CIG's world, time and space is stretched and squeezed, playingfully tweaking the audiences perception. A morning trio performed live in a gallery contrasts with it's afternoon video screening, acting as a backdrop to a live trio split between the street and gallery by a large window. The line between performer and audience is teased as a solo in the rain becomes a duet with a window cleaner. The audience participate as pieces of furniture for a lecture on dance and interior design. The performance lasts as long as it takes to cook the soup and the public must wash their own dishes. Not afraid of experimentation, CIG are masters of discovery and have built a reputation for the unexpected!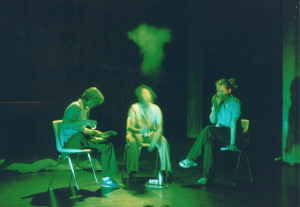 Through a process of improvisation skills Cleaners Identity Group responds and adapts to each environment. Live and recorded performances, installations and happenings are created in diverse locations – from school gym, hotel, art gallery to foot tunnel. CIG's unique performance projects and workshops have been hosted nationally and international at festivals, educational institutes, theatres and in the local underground squat scene. Amsterdam has been home to CIG since it's formation in October 2000. Since then this inspirational body of work has been taken further by the individual artists.
Core 

members:
Petra Alankoja | architecture & design                                                                                  Sarah Kate Gardiner I dance & choreography   www.sarahkategardiner.com                      Saskia Habermann | sound, video & dance                                                                  
Ulla-Mari Lindström | photography
                    www.ullamari.com                                  Marjukka Paukkonen | dance & choreography 
                                                                Netta Warga | dance & choreography
CLEANERS IDENTITY GROUP 2000-2004: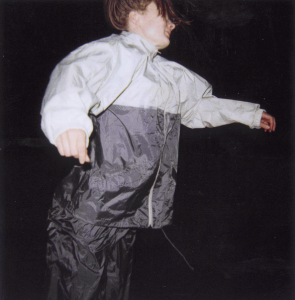 Jogger                                                                                                                               Series of Churches, Amsterdam '03-'04                                                                            
Short Stories                                                                                                               Muiderpoort Theatre                                                                                                   Amsterdam ´02                                                                                                                Solo series: "May I kindly Ask You To Turn" sound installation, Lecture On Dance & Interior Design – dance & lecture, Be A Tourist In These Familiar Places – site-specific Dance Solo, A Room In 120 Minutes – Photography installation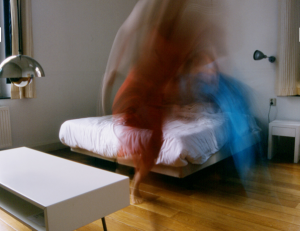 Hotel                                                                                                                              Video project hosted & supported by Hotel Arena                                                 Amsterdam March '02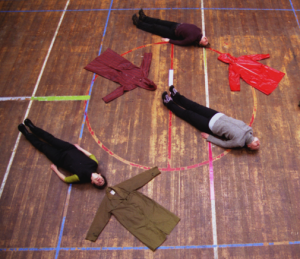 Locations                                                                                                                                   Dance video for basket ball court, foot tunnel & river bank                                           Antwerp Belgium Oct ´01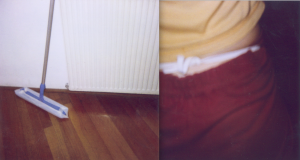 Things To Do for Gallery & Street                                                                                Jos Art Gallery, EMBODIMENT FESTIVAL NL                                                           Amsterdam June '01
Tommy's House Garden & Shed 
OUDOT KUVIOT NEW DANCE FESTIVAL FINLAND May '01                                         Supported by N.Carelian Arts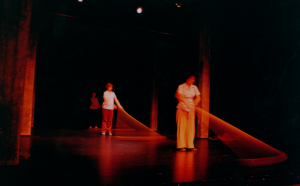 Council of Finland
Plantage Doklaan Theatre, Amsterdam March '01
Body-Object-Space                                                                                                                                                CIG site-specific workshops                                                                                               The School For New Dance                                                                                           Outokumpu, Finland Spring '01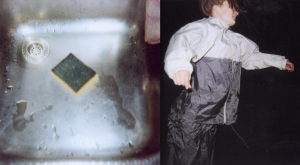 Tommy's House                                                                                                              OT301 Theatre, Amsterdam Feb '01
              * * * * * * * * * * * * * * * * * * * *
            *CIG photo credits: Ulla-Mari Lindström
          * * * * * * * * * * * * * * * * * * *