"The project is over, but my body still dances at the same time every Tuesday"
Llew, age 17, participant – Platform 1660 The Netherlands
BIO                                                                                                                                                                           Sarah Kate Gardiner (UK/NL) is dancer, choreographer, teacher, and researcher based in Amsterdam. Since 1995 she creates site performances, tailor-made community dance projects and instant compositions. Teaching and directing people, both novice and professional, from diverse corners of society is her fertile ground. Her work is driven by the gaps in our society (age, culture, social background) and holds a space for difference to meet and dialogue through dance. Her site performances zoom in on the body's potential for shape shifting and bodysurfing public space and social codes, where dancers walk into trees, contact duets are vacum packed against a cafe window, fish is traded for a neighbour's best moves and 16 and 60 year old residents meet on the dance floor. Dancers dissolve from performer, to pedestrian to inanimate object blown across a square, performers shape shift, time is suspended and what and who is performer keeps the audience on their curious toes!
.
On-going collaborations include; Dansimprovisatie Utrecht , Het Speelateljee – an anthroposophic kindergarden and Pauline de Groot, founder of the School for New Dance Development Amsterdam (SNDO), with whom she closely trains and researches. She initiated and co-directed Platform 1660, a cross-generation dance project and site performance Steal A Moment, premiering at Dansmakers' PUNCH! Festival For New Choreographic Talent and Cinedans International Film Festival. She's regularly performed for Jochen Stechmann, making choreographic interventions in public space and performed/choreographed for location theatre group Aardlek. In collaboration with Leon Beckx she developed the methodology 'Dans Dialogue' to empower communities through dance and was invited to Oranje Fonds Community Arts Symposium to give workshops to community leaders in the presence of the dutch royals. She presently runs her TINY&mighty movement courses to empower toddlers and parents and co-coordinates the monthly Instant Composition Practice Utrecht & Amsterdam. Sarah Kate is dedicated to dancing outside of the box.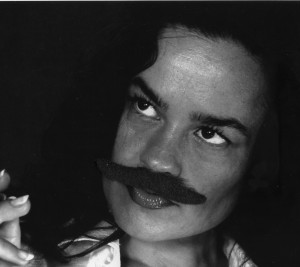 Sarah Kate has performed and presented her work and collaborations at arts festivals across Europe, especially the UK, The Netherlands, France, Austria and Finland, at Oerol Theatre Festival, PUNCH! Festival for New Choreographic Talent, Cinedans Dance Film Festival, Festival Over Het Ij, Julidans Festival, Festival Dans La Rue, Spoffin Street Arts Festival, Utrecht Danst Festival, Oudot Kuviot New Dance Festival, Embodiment Festival, Year of the Artist, Summer Arts Across Portsmouth Festival, Caen Peace Festival, Shore Lines Literature Festival, International Womens Day Festival, One World Festival, Prime Movers Dance Festival.

For more info on her workshops please check here and performance here.
* Photo credits and thanks: Inigo Garaya, Iona Hogendoorn, Tim Justo, Anna van Kooij, Ulla-Mari Lindström, Achmed Peroti, Jakob Proyer, Marcin Robak & Yoo Mi Lee
 * * * * * * * * * * * * * * * * * * * * * *
* * * * * * * * * * * * * * * * * * * *