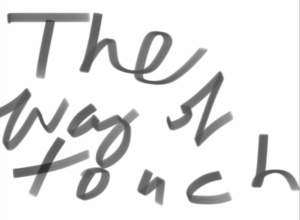 Holistic
Massage with Sarah Kate
The Way
Of
T

o

uch
Welcome to my

NEW

practice for Holistic Massage in the heart of Amsterdam's Jordaan where I offer you hands that meet you where you are.
Tailored treatments that are characterised by a clear, firm, nuanced touch, as I work with dynamic pressure to support your body, muscles and connective tissues to release: blockages, muscle tension, stress, stagnation and to further aid natural alignment and healing. Always in respectful dialogue with the response of both the physical and emotional body. The ultimate aim is to help YOU to: drop into your body, become fully present, create inner space and leave you feeling deeply nourished.
The Way Of Touch holistic treatments draw from a well of massage techniques: 
Deep Tissue
Swedish Massage

Thai Massage
Guided by 28 years experience of working with the body, I am forever learning to listen more acutely to who & what is present and ultimately to follow my intuition in silent dialogue with your body's response.
Further informed by my life long profession as a dancer/teacher of relevant body practices: somatic movement, release technique and Contact Improvisation, that serve as a living lens into the fascinating layers of the human body-mind.

…
"hands that meet you where you are"
…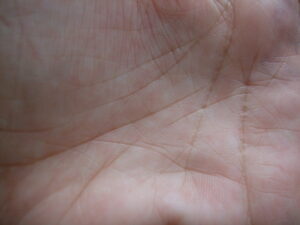 The Way Of Touch Treatments
What?                                                                                                                                       
All massages are FULL BODY, tailor-made treatments unique to the needs of each & every guest + warm natural oils. During your consultation we atune to what is present and calling for attention in your body. Together we set an intention and focus for your treatment that can be deeply relaxing, energizing or a combination.
*Important: Please inform us of any injuries or health conditions.                                                               

How?                                                                                                                                        
After your private consultation you will lay face down on a warmed massage table wearing your underwear. You will be fully covered with towels and the massage will take place using warmed natural oils (please inform us if you have any allergies). Second part you lay on your back supported by cushions. Adjustments in pressure etc. can be made for your level of comfort. Following the session we have tea and together share any relevant observations and points of attention for potential follow-up treatments.                                                                                                                                              
75 MINS MASSAGE + 15 MINS CONSULTATION & TEA                                            

TOTAL 90 MINS SESSION = 85€  (inc. BTW)

APPOINTMENTS

BOOK NOW!

via email: thewayoftouchamsterdam@gmail.com // whatsApp: +31 (0)615 461776 // website:https//www.thewayoftouch.nl //  instagram @thewayoftouch


OPEN EVERY Monday: 8:00-16.00 // other days & evenings available by arrangement

ADDRESS: Art & Touch @Orly's Aroma & Massage Therapy, Lijnbaansgracht 32 A-H, Jordaan, 1015 GP Amsterdam
Who?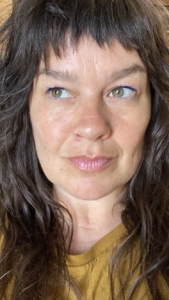 "Some people read books – I read people"
Sarah Kate is an english masseur, dancer, performer, teacher, choreographer, theatre maker and mother.
With near on three decades of working with the body and touch, her passion is to connect people to themselves (and others). She tailor-makes massage treatments and movement workshops/performances for all ages and experience, holding space for every story that arises. She performs and teaches all over Europe. Her second calling emerged having trained many forms of massage (Deep Tissue, Detox, Thai & Pregnancy) with her Thai boss, Prakay Vichapa, who was born into a family of masseurs and founded their own school. Six years+ in a busy massage house deepened The Knowledge and fine tuned her intuition and skill for reading energy. Her hands have touched 1000s of people from all walks of life, from professional body builder to burnt out office worker. Holistic massage holds great potential for self-realisation and self-healing. Sarah Kate offers every touch as an invitation along this path …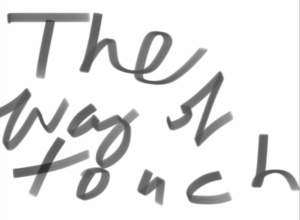 Please note: The Way Of Touch holistic treatments are intended for deep relaxation and well being, although they have many health benefits they are not intended as a replacement for medical care. Diagnosis cannot be given. Please be sure to inform us in advance if you are: pregnant, have or previously had any health issues, injuries, surgeries, allergies or skin complaints. If you have any serious physical or mental health conditions please consult your doctor or health care provider. Thank you.
APPOINTMENTS BOOK NOW! via email: thewayoftouchamsterdam@gmail.com //OR whatsApp: +31 (0)615 461776
"hands that meet you where you are"
~~~
I have reached such relaxation that I have entered the world of dreams.
She goes into inner layers where she finds and releases deep tensions.
… how good it feels that she knows how to read exactly what my body needs.
You forget the feeling of time and space until you magically

return to the real world. Thank you Sarah Kate.

Sarah Kate offers a treatment that feels wholesome and nurturing.

She understands that massage is a form of communication, an exchange of energy, focused on bringing balance and restoring the body. She tunes in and is very conscious of what your body needs. It is not a mere sequence of actions & movements, it's truly a healing experience, handled with care & respect. I can recommend her treatment to the fullest.
The gift that keeps on giving!
*************************************